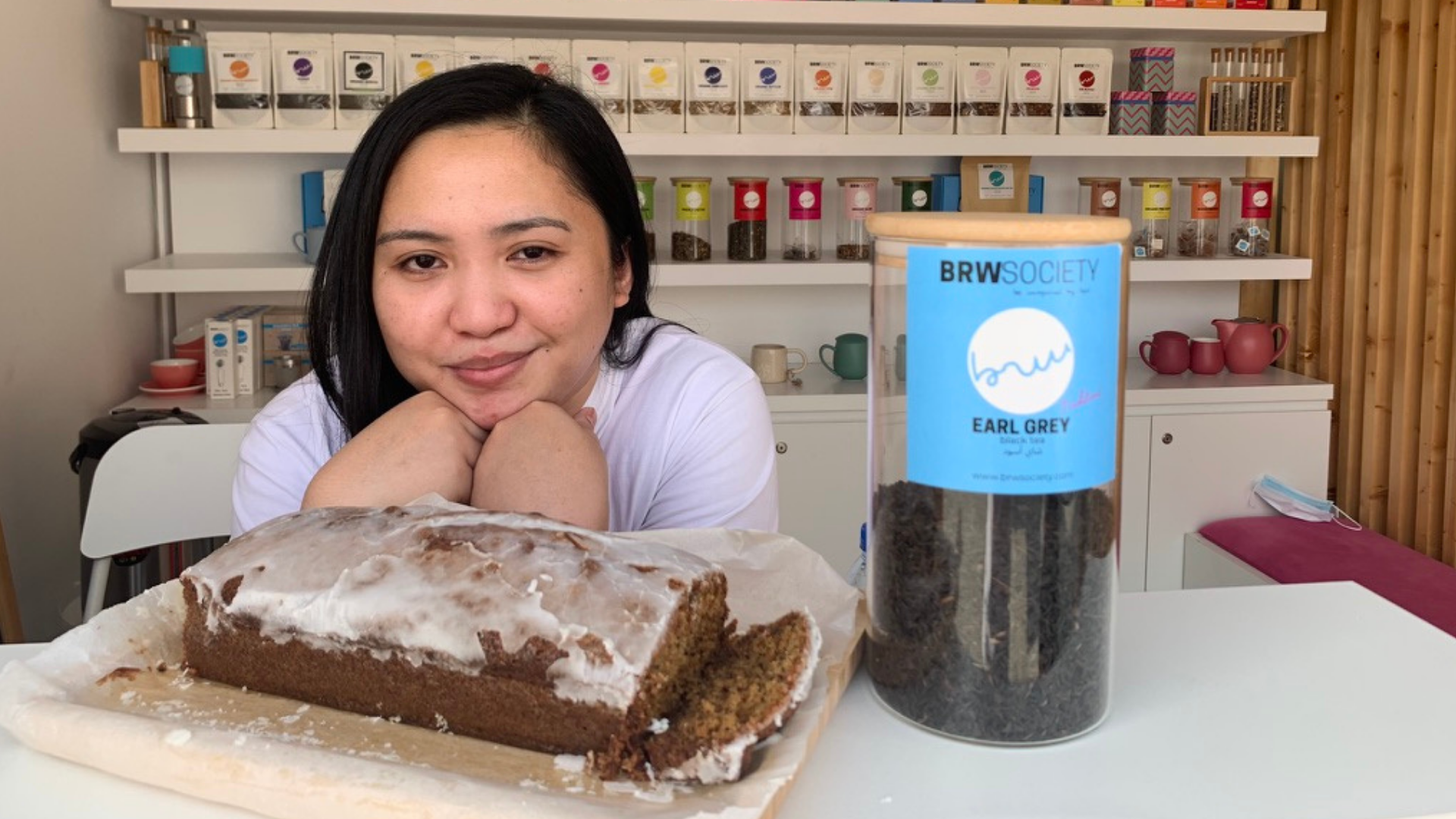 Madyll's Ramadan Earl Grey Cake Recipe
Tea is our favourite beverage, everyone knows this.
But did you know tea is not just a delicious beverage served hot or cold, it is also a dynamic cooking ingredient?
From black tea to green tea to white tea...and not forgetting herbal and fruit infusions - tea is a must try ingredient when cooking.  Incorporate tea into baking, broths, and marinades to add flavour and fragrance it your dishes.
Let's focus on cakes in this blog...
If you are looking for a delicious Ramadan cake to serve during Iftar, look no further than Madyll's Earl Grey Cake Recipe.
Madyll has made this recipe for the BRW Society team many times and it doesn't last very long!
This recipe, infused with BRW Society Earl Grey is the tea cake to have on the table for Iftar with a big cup of BRW Society Earl Grey!
Ingredients
1 1/2 tbsp loose leaf Earl Grey Tea
200 grams flour
1/2 tsp bicarbonate soda
120g butter (room temperature)
200 grams caster sugar
3 large eggs (room temperature)
120ml buttermilk (room temperature)
1 tsp lemon or orange zest
1 tsp vanilla essence
How to make it?
1) Preheat the oven to 180 C
2) Grind the Organic Earl Grey tea leaves to a fine powder
3) Sift the ground tea, flour, and bicarbonate soda into a mixing bowl and set aside
4) Beat the butter and sugar until light and fluffy. Add the eggs one at a time, beating well after each addition, and adding a tablespoon of the flour with the final egg to help prevent curdling
5) Fold in one-third of the flour mixture until thoroughly combined
6) Add half of the buttermilk and mix well. Repeat with half the remaining flour, then add the remaining buttermilk and the vanilla extract
7) Mix well before adding the last of the flour and lemon zest combining thoroughly
8) Pour the mixture into the tin and spread out evenly
9) Bake the cake for 40-45 minutes, until golden brown and springy to touch
10) Leave to cool in the tin for 10 minutes then turn out on to a wire rack to cool completely
It's time to enjoy!
So there it is!  Madyll's delicious Earl Grey Ramadan Cake Recipe. We hope you enjoy it as much as team BRW do.
If you give it a try, be sure to let us know what you think and tag us on social media to be featured, it will make Madyll's day - Instagram handle @brw_society
Till then, happy brewing!  Enjoy!