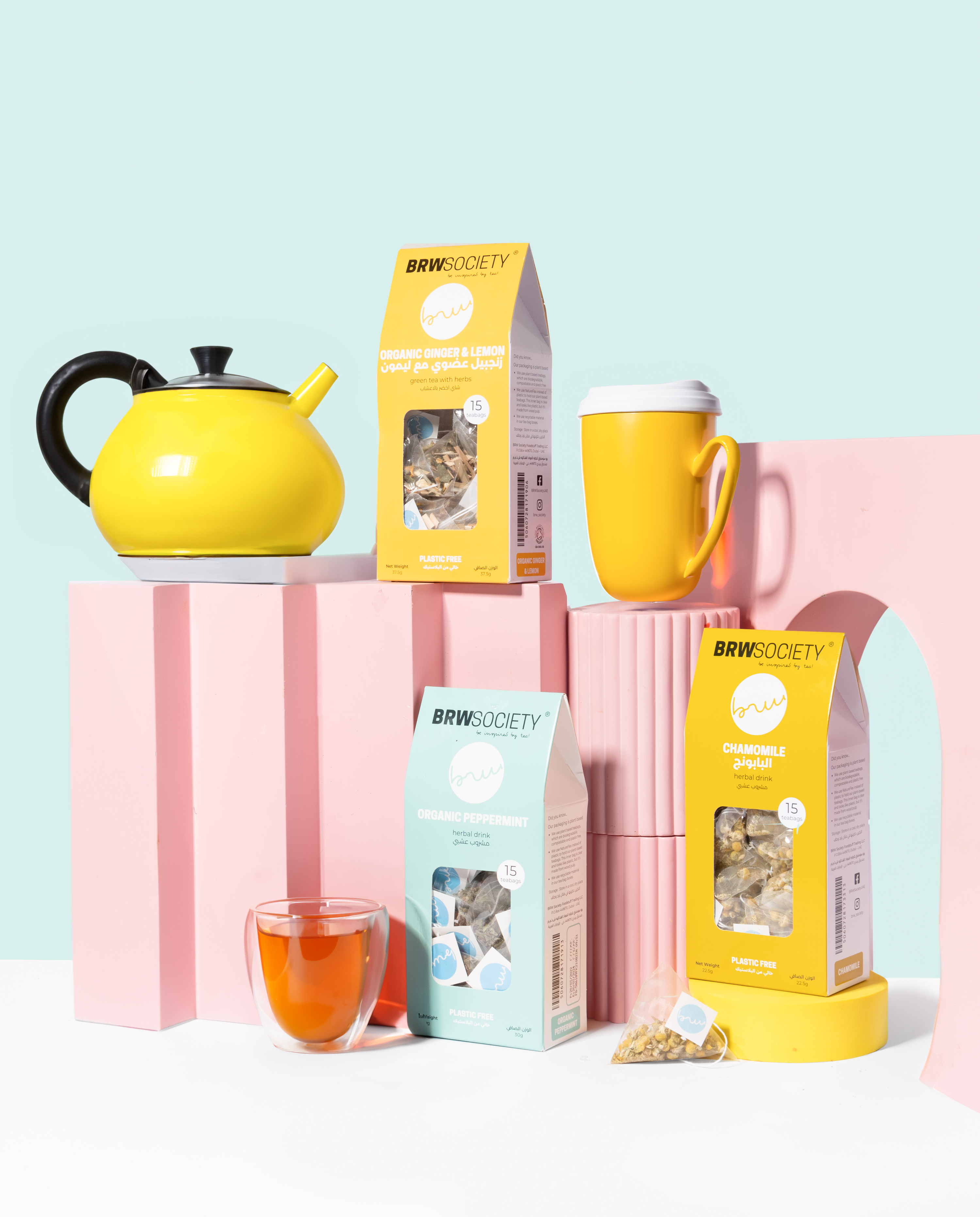 Hi There!
Our story began from a dining room table, now we have 24 tea and 7 coffee blends that can be found online and in stores across the UAE & KSA.
We love our planet, so you can expect to find no plastic in our products, just whole ingredient blends that are packed full of flavour.
Keep reading to find out more about us!
ABOUT US

BRW Society pronounced 'brew' society, was created in 2019 by Laura Manning to inspire people who are squeezing the most into each day to slow down and savour small moments for themselves and with those around them.

BRW Society is a contemporary tea brand that offers tantalizing whole ingredients with true functionality.

Not only do our creations taste irresistible, each cup of tea or coffee is kind to the planet with its plastic free and compostable materials.

Come, join us for a BRW.
Our PASSION
HUMAN CONNECTIONS

In a fast paced world, BRW Society gives you a chance to rejuvenate your spirit by pausing to connect with yourself and those around you. How incredible would it be if the whole world took a pause, to have a chat, or to take a deep breath - we'd all be working together better.

GUILT FREE

Our products are like little treasures from the Earth itself. We ethically source whole ingredients by teaming up with nature-loving farmers who make sure our ingredients feel the love. No chemicals, no nasties – just pure, natural deliciousness. Each blend we create is low calorie, packed full of flavour and are functional to boost your mood. 

PLANET Friendly

The farms are not the only part of our sustainability mission, even our packaging is in on the green action. Our boxes are like VIP members of the eco-club, rocking a FSC certified badge. And that clear pouch? It's like a magic trick – made from wood pulp, it's biodegradable and kind to our planet. By the end of 2023, were kicking plastic out the party.