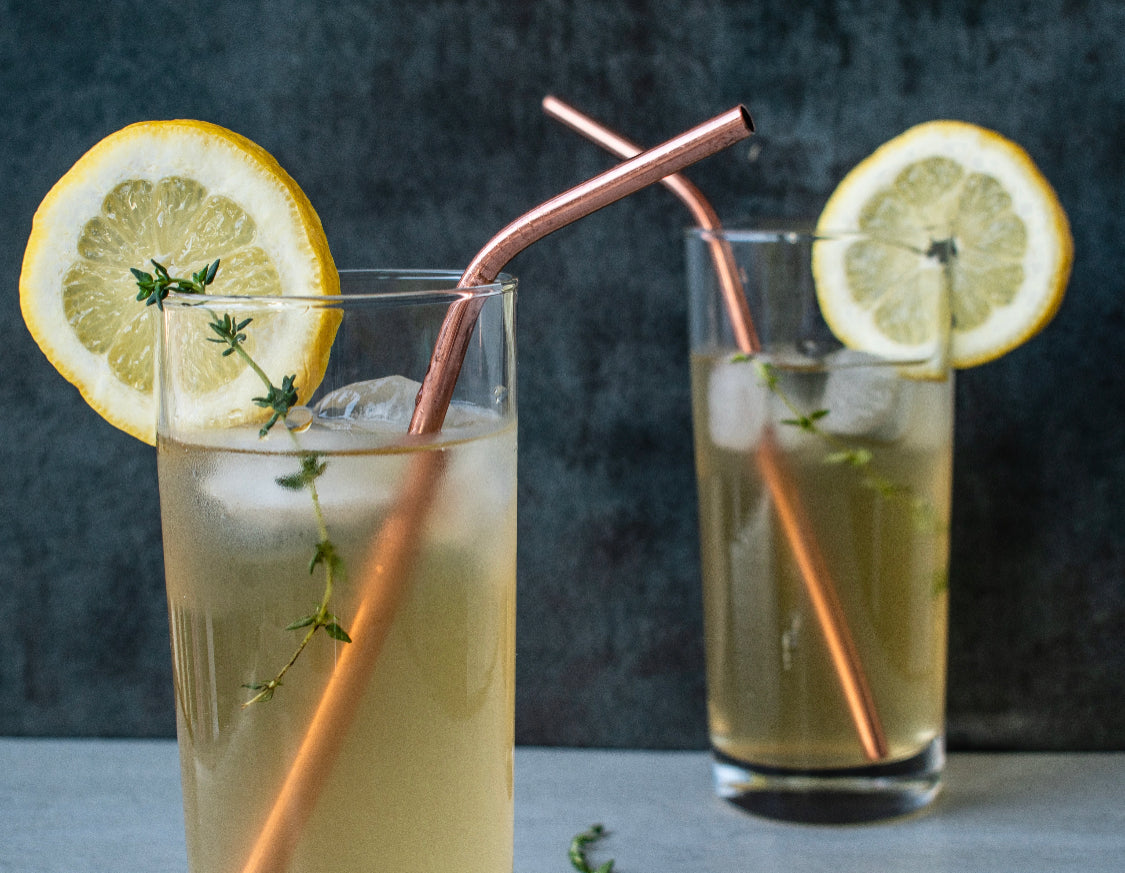 Sparkling Iced Tea Recipe
The perfect sparkling iced lemon tea is a refreshing and zesty drink.
It's cold, sweet with a tangy aftertaste that will have you wanting more!
This drink has it all - from the caffeine in black tea to keep your energy levels going throughout the day or when feeling off-kilter during winter months; coupled with tart flavours of citrus fruit for some much-needed vitamin C relief.
Not to forget that it contains sparkling water for a fizzy twist.
So let's find out how to make the amazing BRW Sparkling Iced Lemon Tea.
We are sharing the recipe for 4 people so that you can enjoy it alongside your friends and family members
Ingredients
6 teaspoons of Organic English Breakfast
4 medium-sized fresh lemons
120 g of sugar or add as per taste (If you love sugar free tea, you can avoid it altogether)
450-600 ml of sparkling water
Ice cubes
Lemon slice (or any herb) for garnishing
Directions
Add 6 tablespoons of Black Tea to 450ml boiling water.
Brew it for around 5 minutes
Remove the loose tea, add lemon juice, sugar and mix it until it is evenly dissolved.





Leave the mixture to cool down to room temperature. For best results, refrigerate the lemon concentrate.
Once cool, add 450-600 ml sparkling water to chilled lemon mixture and stir it.
Your BRW Sparkling Lemon Tea is ready. Pour it into the glass, add ice cubes as per requirement, garnish it with lemon slices or herbs and serve.
Don't forget to enjoy it yourself!