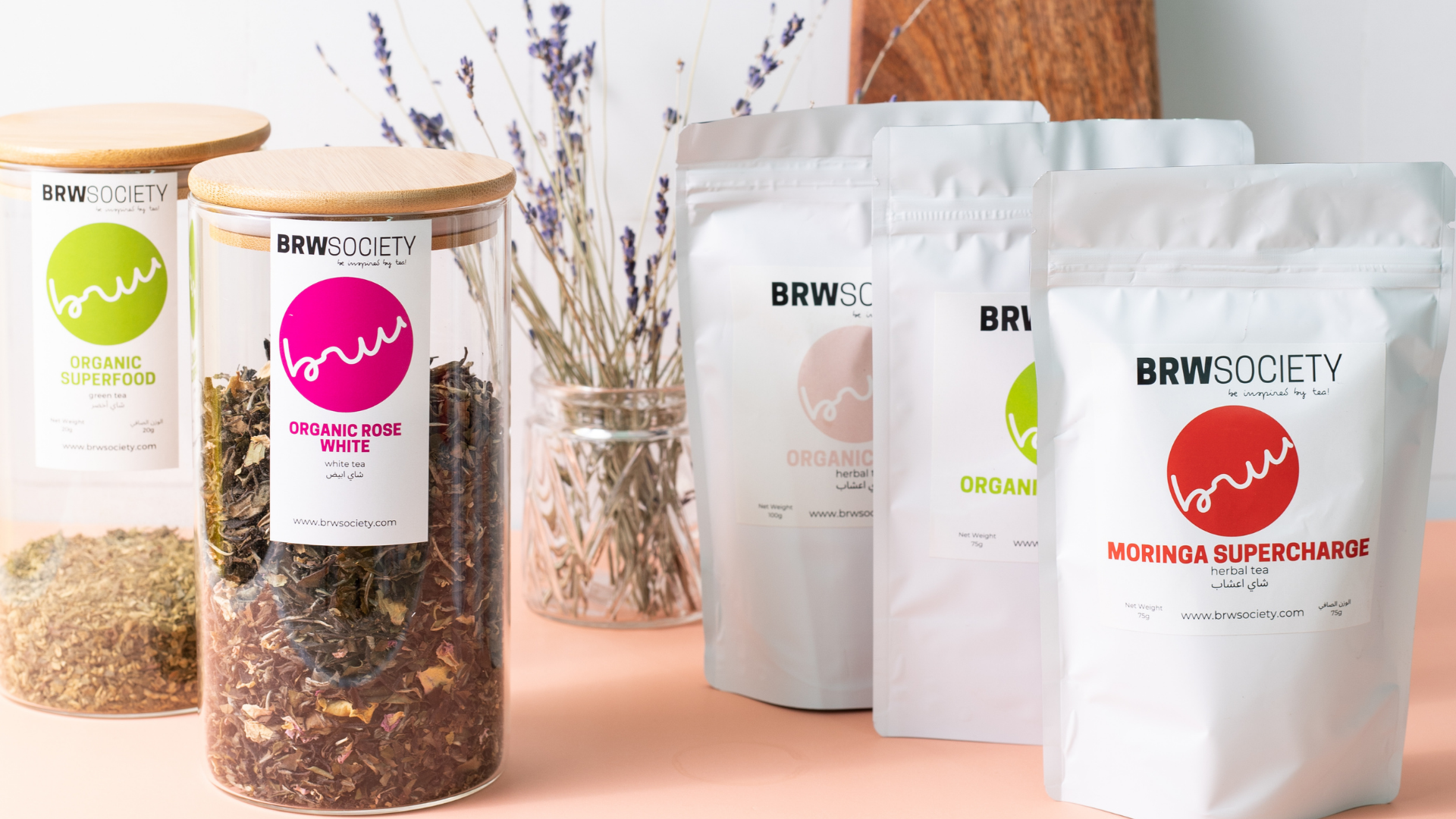 BRW Society Secures Funding
BRW Society is elated to announce the successful completion of a funding round from Patrick Doyle, Founder and CEO of International Diplomatic Supplies (IDS).
IDS is the world's number one diplomatic supply company that offers best-in-class drinks to consulates, NGOs, embassies and other diplomatic institutions. The investment comes at the right time when people all over the world, and especially in the UAE, are more health-conscious than ever before and as such are looking for healthy drinks to sip.
BRW Society perfectly fulfils that need by providing natural and caffeine-free tea blends. Not to forget the environmentally friendly packaging. Commenting on the investment round, Laura Manning, Founder and Managing Director BRW Society said the following:
"I am thrilled to have Patrick on board. Patrick brings a wealth of experience and knowledge. He is truly passionate about our mission and products. We share the same vision of trying to do good in business, making a product that has minimal impact on the environment and is of great quality. We cannot wait to get more people in the region enjoying great quality tea instead of dusty old teabags!" 
Patrick Doyle is equally excited and said the following: "Up to now Laura has been creating great teas, but also doing the administration, sales and in some cases last-mile delivery. With this investment, BRW Society would be able to build a great team and expand production and distribution. Not just within the UAE or the GCC, but this is a brand that can have success globally."
How BRW Society aims to use the investment?
The money raised will help BRW Society expand operations and grow the team so that they can onboard additional talent to fulfil their aggressive growth plans for the upcoming year. Additionally, the company also plans to add more innovative flavours to cater to the changing demands of tea connoisseurs. Last but not the least, the funding will help BRW Society build their online community, putting them on the map in the region via a solid digital innovation strategy. 
The Potential of BRW Society to disrupt B2B Industry
Consumers are demanding choice and quality. As such, F&B directors have a responsibility to their customers to ensure that everything that is on the menu is the best that is available, which unfortunately is not the case right now. Patrick Doyle believes that BRW Society can change that! "When visiting a smart café or a five star hotel to enjoy tea and cake, I think the customer should be offered something truly delicious. BRW Society teas are both delicious and different. The content of the tea bag is art, carefully chosen, complimentary ingredients that make the best possible infusion. An experience in itself"  
Future prospects
The tea industry in the UAE and wider GCC is very exciting. Regional consumers no longer want to drink tea made with something that looks like dust particles. BRW Society products are perfect for those looking for individual flavours from a healthy, delicious product that is beautifully presented and demonstrates a passion for sustainability. Make the switch today and choose BRW Society!
#DrinkBetterTea