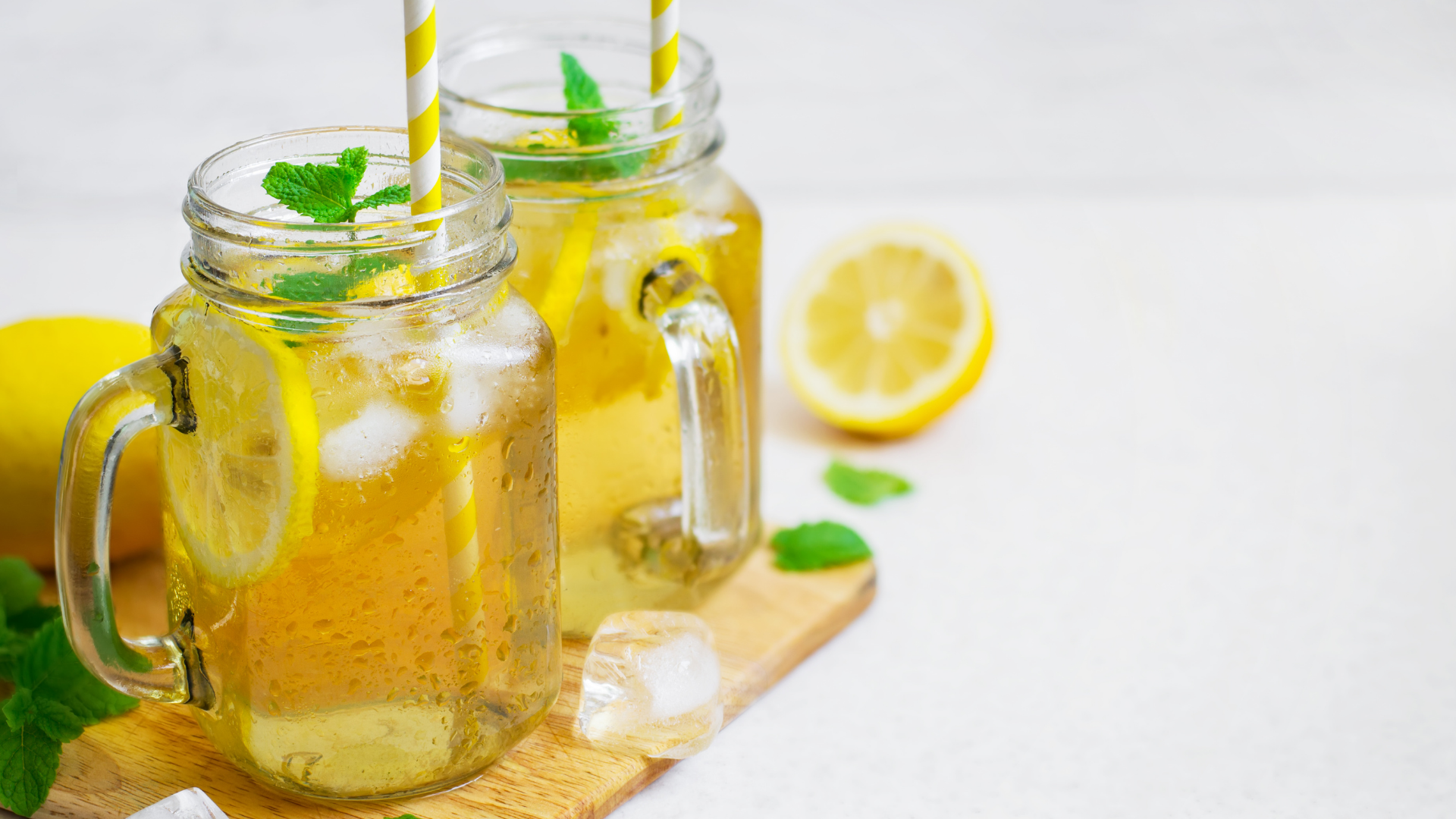 Brew a Perfect Cup of Organic Sencha Iced Tea
No matter how you take your tea, there's nothing quite like a perfect cup of Iced Tea Sencha. 
The green tea is flavourful, with a light grassy taste that makes it the perfect drink for any time of day. 
But finding the perfect Sencha recipe can be tricky!  Look no further - this recipe will have you sipping on perfection in no time!
Ingredients
First let's have a look at the ingredients.
8 teabags of Organic Sencha Green Tea

1 organic lemon

1 handful thyme

1 litre mineral water

3 tsp. organic cane sugar

Ice cubes
How to make it?
 
BRW Organic Sencha teabags with the cane sugar in 1 litre of approx. 80° water and let BRW for 2-3 minutes before removing the teabags.  
 
Next, fill the jug with ice cubes and pour in the Organic Sencha tea over the ice cubes.  Wait until the tea is completely cool.  
 
Squeeze some lemon into the tea.  Pour in the mineral water and decorate with thyme and some lemon zest. 
 
Now sit back, sip the green tea and relax!
 
Some lesser known ways to brew a perfect cup every time

Let's look at some of the ways in which you can ensure that you BRW a wholesome cup or organic sencha every time.

These are some simple, yet lesser known tips. 
Don't mix or stir while brewing. You can do so afterwards.

Make sure to use fresh water. It would be best if the water doesn't contain lots of minerals.

Avoid using an Aluminium kettle as it is very reactive and upon heating can contaminate the water.  
It's time to enjoy

So there you have it – a simple guide on how to brew the perfect cup of organic sencha.

We hope you will give it a try and let us know how you feel?

Do you have any tips of your own to share? We would love to hear from you. Till then, happy brewing!