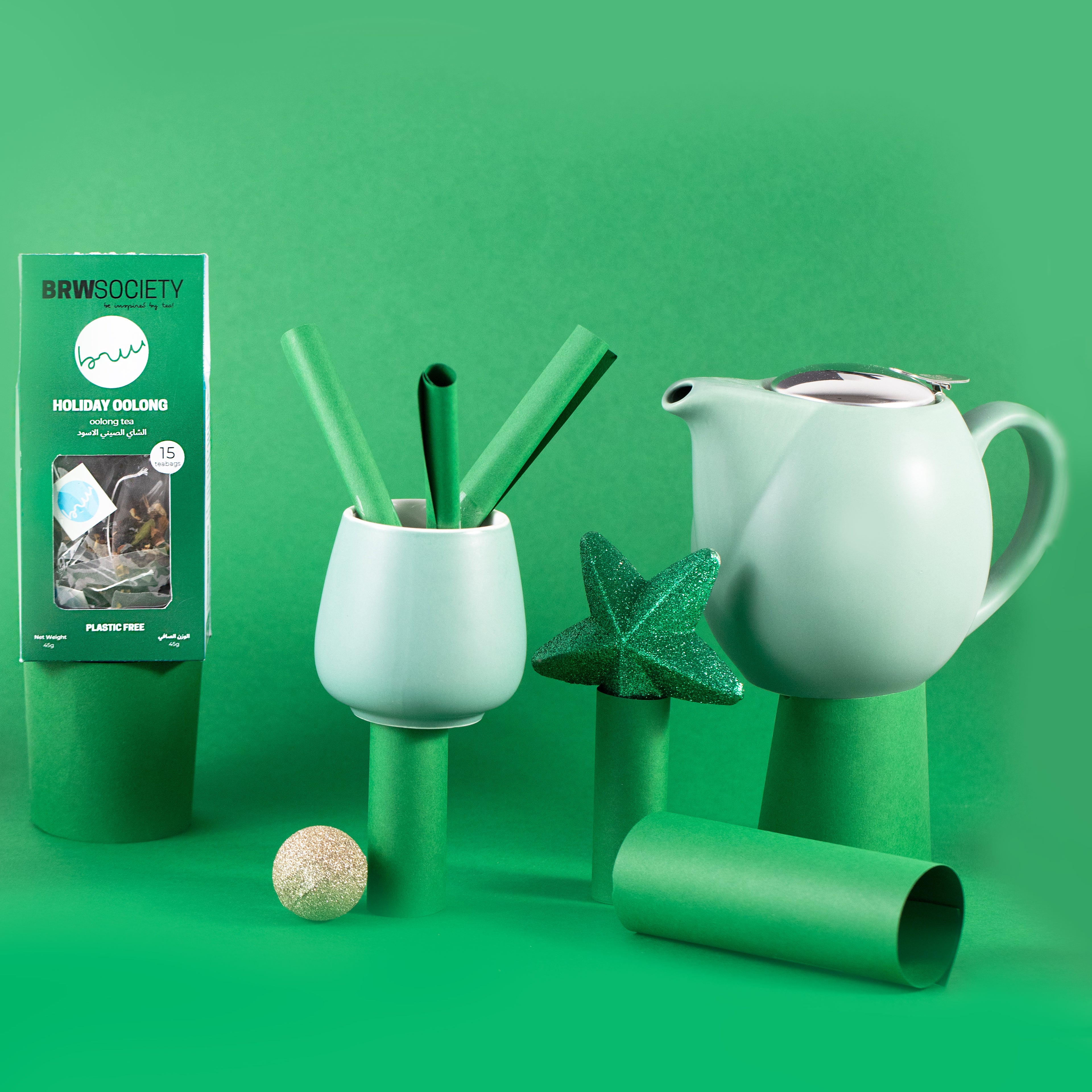 Why Tea is a Good Christmas Gift?
If you are looking for a gift to give this Christmas, why not try tea? Tea is one of the most popular beverages in the world and is something enjoyed by people from all walks of life.
Plus, it is a healthy drink with loads of health benefits!
A cup of hot tea can be soothing and comforting on chilly days or nights. In fact, a holiday season without freshly brewed tea is incomplete!
With so many flavours and varieties of tea available today, there is something for everyone.
Whether your loved ones like traditional green tea with its rich health benefits or fruity tea that offers an uplifting zing; there's sure to be a perfect brew waiting for them.
Read on and find out what type of tea would make an ideal Christmas gift!
Perfect gift for her
When tea comes with both taste and health benefits, as is the case with BRW Society's tea, it will make a perfect gift.
Here are some of our recommendations:
Our Organic Rose White Tea is blended using the most fragrant roses and the best organic white tea.
Consequently, it is light on the body, delicious and would make a great Christmas gift.
Gift her Organic Glow Tea which is filled with antioxidants. This tea has a mixture of spicy and fruity flavours and will spur the taste buds of anyone who sips it.
Our handmade, elegant mugs make everyone fall in love!
BRW Society stocks CLAY By Sarah Allen, unique clay mugs, choose from a heart mug that is ideal for your other half to a snowflake mug for someone who loves a festive design.
Check out our wide range here.
Perfect gift for him
Everyone enjoys a delicious cup of tea! Plus, tea has tons of health benefits that make it an ideal gift.
Here are some of our recommendations:
There is a reason why this tea blend has "supercharge" in its name. It is a tangy, yet delicate tea to supercharge the morning and have a healthy start to the day.
The Moringa Supercharge is an ideal Christmas gift for anyone who wants to start the day on a high note.
Here is another BRW Society tea blend to feel naturally energised.
Ginseng Update contains Ginseng Root and Sencha Green Tea to provide that extra boost of energy.
This tea blend also helps lower blood sugar levels, reduce stress and provides loads of other health benefits.
An ideal gift for any fitness fanatic!
Stocking Filler
Looking for stocking fillers? Opt for the following tea accessories…
Do you know someone who struggles to make a good cup of tea? Then gift them our tea ball infuser which is a great tool for making a perfect cup of tea.
The tea infuser is ideal for loose tea leaves.
Check out our options here and place an order for your favourite one in time for Christmas!
The BRW Society teaspoon makes an ideal stocking filler for someone who loves tea.
Made from stainless steel, it measures one tablespoon and has a fancy look.
BRW Society eco-friendly tote bag is an ideal stocking filler for anyone who loves to carry their tea everywhere!
The tote bag is made of durable material so won't need replacement anytime soon.
It is available in pink and blue. Check them out and place your order today.
Show Stopper
Looking for more suggestions? Then let us reveal to you a show stopper that will leave your loved ones in awe.
Our range of colourful and elegant teapots are a treat to the eye and hence make an awesome gift.
They look stylish in any kitchen!
So check them out and pick your favourite teapot
Place your order in time for Christmas!
So, these are some of the reasons why tea is a great Christmas gift. It is affordable, versatile and comes with a range of health benefits.
Christmas is right around the corner so hurry up, visit www.brwsociety.com and place an order for what you think will make an ideal gift for your friends and loved ones.
Happy Christmas!