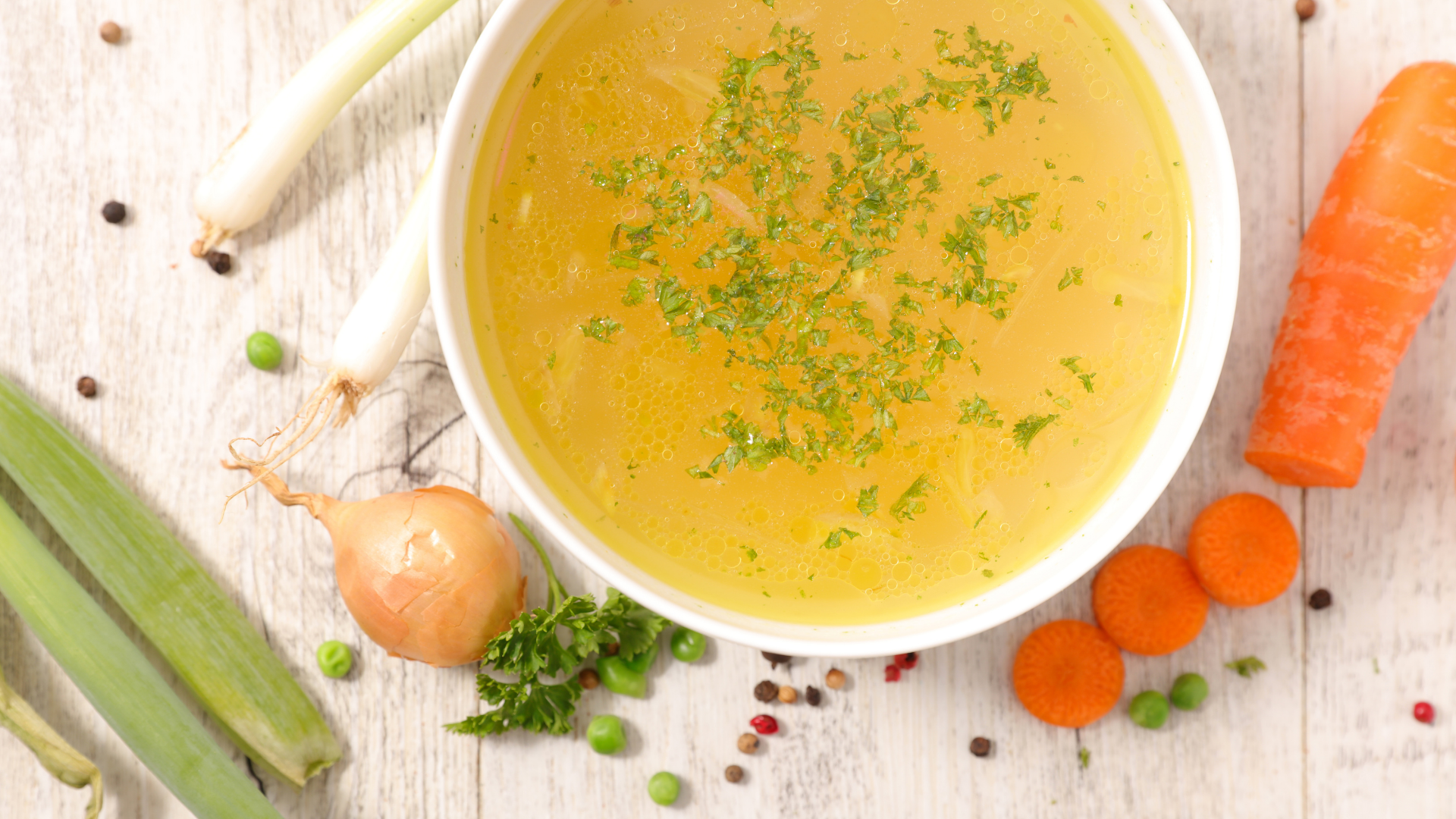 Thai Curry Soup with Organic Sencha Tea
This Thai Curry Soup uses a very special ingredient called...green-tea!
It is delicious and full of flavour!  If that wasn't enough it's super easy to make and its low carb and paleo. 
This tea soup is perfect for lunch or a starter to a main meal.
So if you are a tea lover, you can have your soup and drink it too with this tea-infused soup recipe.  Let's find out how to make and savour it...
Ingredients
5 heaped tsp.

Organic Sencha

3 tbsp sesame oil

1 large onion

1 bunch of spring onions

2 pepper, red and yellow

4 carrots

200g sugar peas

200g fresh mushrooms

100g mung bean sprouts

1 lime

1 chilli

Coriander

2 tbsp green Thai curry paste

800ml coconut milk

Salt and pepper

 
How to make it?
 
1)  Brew the Organic Sencha with 1 litre of 75-80 degree hot water, let infuse for 3 minutes and strain into a pot.

2)  Thoroughly wash all the vegetables.

3)  Peel the carrots and cut them into sticks.

4)  Slice the pepper, onions, spring onions and mushrooms.

5)  Chop the chilli and coriander.

6)  Juice the lime.

7)  Heat the oil in a large pan and sweat the onions.

8)  After 2 minutes add the sugar peas and carrots. After another 2 minutes add the mushrooms, pepper, spring onions and curry paste and simmer for another 2 minutes.

9)  Add coconut milk and then tea and let simmer for 3 minutes

10)  Now add the mung bean sprouts, lime juice, chilli and coriander and season with salt and pepper.
 
Your Thai Curry Soup with Organic Sencha Tea is ready to be enjoyed.
 
Enjoy the health benefits of the soup.
Whether you want a quick lunch for yourself or you want to serve something different to your guests, this Thai Curry Soup with Organic Sencha is a great choice.
We hope you will give it a try, if you do, let us know how you feel.
Till then, happy BRWing!  Enjoy!