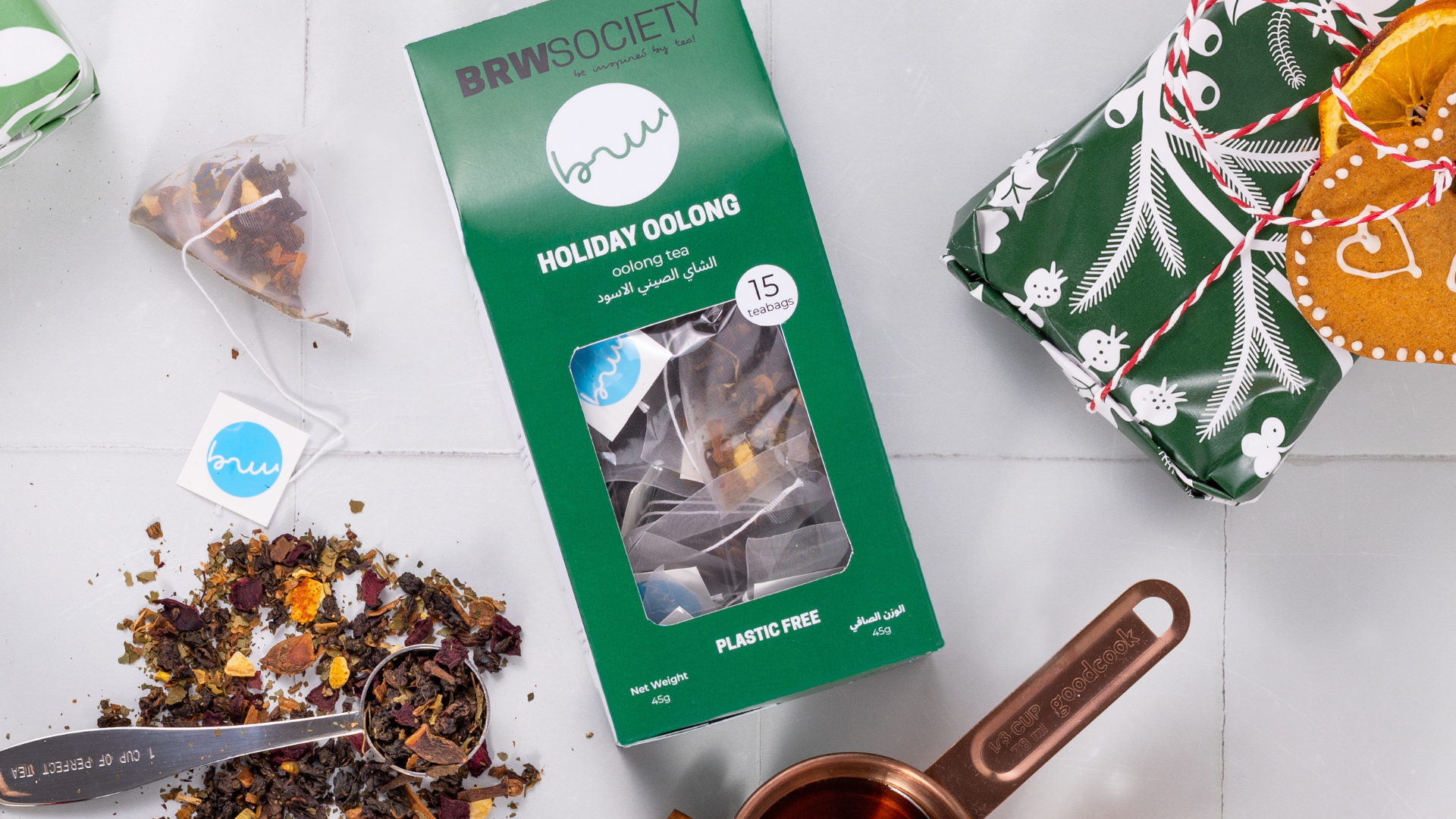 Non-Alcoholic Mulled Grape Recipe for The Holiday Season
We have officially entered the holiday season and it is time to gather with your friends and family members and get cozy around the fireplace with some warm, festive drinks!
At BRW Society, one of our personal favourites is the non-alcoholic mulled grape drink.
It has a wonderful flavour and aroma that warms your soul like no other.
But what makes this drink even better is that it's non-alcoholic, so you can enjoy it any time of the day or night.
So let's get to it and make some mulled grape drink!
Hold on, before we share our recipe with you, let's discover a bit about mulled grapes and Holiday Oolong (another ingredient that goes into the hangover-free drink).
What is mulled grape?
Mulled grapes are believed to date back to the Romans. 
Originating in the 2nd century, the Romans created mulled grapes to help their bodies survive the cold winter. 
Later on, when the Romans went on to conquer Europe, mulled grapes spread in that region too.
Today, it's a popular beverage enjoyed in many parts of the world.
Mulled grape is made by simmering grape juice with spices such as cinnamon, nutmeg, clove, orange zest and sugar to create its unique flavor.
It has a sweet-spicy taste and warms your body from the inside. The aromas of mulled grapes also give an uplifting mood.
It's easy to make too – just simmer all the ingredients together.
What is Holiday Oolong?
Holiday Oolong is simple Christmas wrapped up in a mug, it contains – delicious oolong tea and all the spices associated with the holiday season – cinnamon, orange peel, star anise, clove buds, nutmeg and much more!
How to make a non-alcoholic mulled grape recipe?
Now that you know about the background of this alcohol-free festive drink, let's find out how to make it.
Ingredients:
500ml pomegranate juice

10g golden caster sugar

A handful of frozen blackberries

250ml apple juice

1 cinnamon stick

3 black peppercorns

1 orange, quartered
 Instructions:
1)   Heat the pomegranate juice, sugar, blackberries, apple juice, cinnamon stick, black peppercorns, and oranges in a saucepan and bring to a boil.
2)   Once the liquid is bubbling and reaches boiling point, turn off the heat and add 5 x BRW Society Holiday Oolong Teabags.  Leave the teabags in the water for 6 minutes then remove the tea bags. 
3)  Next, pour the mulled grape liquid into heatproof glasses.
4)   Taste for sweetness.  If you require more sweetness, add additional golden caster sugar to taste.
5) 
Enjoy!