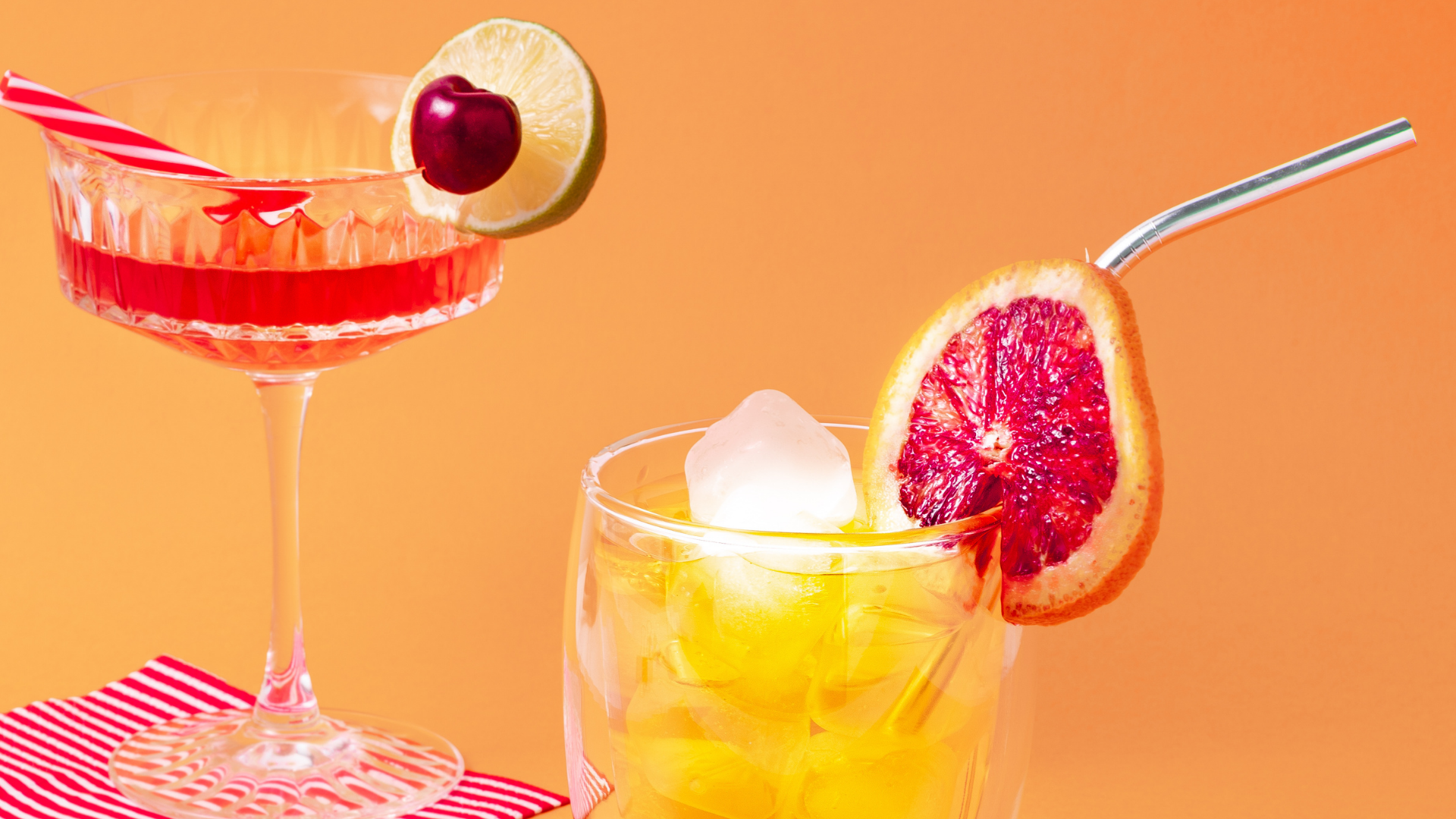 Why Is Iced Tea Trending?
Everyone is talking about Iced tea!  
The popularity of this delicious, easy to make, beverage is soaring.  We are seeing the arrival of trendy and flashy new flavours such as Raspberry Mojito and Pina Colada, keeping the adventurous consumer hooked.
Thirst quenching ice tea bursts with flavour without the high sugar content, ticking all the boxes for modern consumers looking for healthier beverages.
So, Ice tea is a hot trend that is staying around!
According to World Tea News, the global ice tea market is projected to expand at a healthy CAGR of more than 7 percent through 2030.  The availability of low or sugar-free alternatives in iced tea is fuelling market growth.
Let's have a detailed look at why iced tea is becoming increasingly popular and why you should regularly consume it.
What is iced tea?
Before we dig into the details, let's first understand what iced tea actually is and how it is different from other types of tea blends.

Iced tea can be made from all tea types - black tea, oolong tea, green tea, white tea, fruit tisanes and herbal infusions. 
You can brew ice tea using hot water and then cool down with ice or cold brew your tea using room temperature water overnight.
It is a refreshing drink that can be enjoyed all year round. 
The benefits of iced tea
One of the primary reasons why iced tea is becoming popular year on year is the health benefits it brings.

So let's find out some of the benefits that a cup of iced tea provides.
1) Rich in antioxidants - Iced tea is rich in antioxidants, which are molecules that help protect your cells from damage.  These antioxidants can help boost your immune system, fight inflammation and even reduce your risk of chronic diseases like heart disease and cancer.
2) Helps you stay hydrated - Iced tea is a great option if you're looking for a way to stay hydrated.  In some cases, iced tea can be more beneficial than water for improving hydration. This is not to say that you should substitute it for water.
3) A healthy alternative to sugary drinks - If you're looking for a healthier alternative to sugary drinks like soda, iced tea is a great option.  Iced tea generally contains less sugar than soda and other sweetened beverages.  
4) Reduces stress and improves mental alertness - Iced tea can also help reduce stress and improve mental alertness.  Ice tea can help improve your mood, mental alertness and memory. It can also help you stay awake and focused.  
BRW Society's favourite iced tea blends
Now that you know what exactly iced tea is and why it is trending due to its various benefits, let us have a look at different BRW iced tea blends that are not only delicious to sip but also come with many of the above-mentioned benefits.
Bitter Lemonade - Bitter Lemonade is full flavoured and crafted for lemon lovers. This delightful, loose leaf tea blend can be served hot or cold and will WOW you with every taste! Enjoy!
Mango Madness - This exotic tea with juicy mangoes and tangy oranges mixed with sweet pineapple, is the perfect drink for those hot summer day served over ice.
Raspberry Mojito - The fresh raspberry and pomegranate flavour is a taste explosion you will enjoy served over ice.
It's time to get on trend! #icetea
Iced tea is trending for a reason. Not only does it taste great, but it also comes with a long list of health benefits.
Whether you want a mango madness, a juicy lemon tea or berries galore, BRW Society has got all the delicious ice tea blends you need!
Shop today at www.brwsociety.com. Enjoy!